PB & Jason Issue 117: Dead Space City 13
EA has made quite a few headlines this past week, but none of them are all that positive.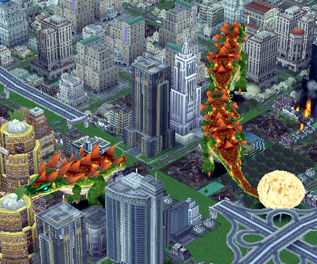 That's right, EA gets a lot of attention in this week's PB & Jason. Why? Well, for starters, SimCity has always-on DRM that's preventing a lot of people from playing the game. Beyond that, rumors of an unsuccessful Dead Space 3 & the cancellation of a Dead Space 4 has drawn ire, whether these rumors are true or not! On top of all this, we've got a couple user blogs focused, some discussion on in-game promotions of some video game media outlets, a special mention of Epic Mickey for some of my favorite listeners, Japanese eShop rules, and a lot of talk about the upcoming Monster Hunter 3 Ultimate community event. PB & Jason is recorded in front of a live studio audience every Wednesday, weather permitting. Click through for listening and download links!
As always, you can email me with jason@pixlbit.com to be featured in an upcoming issue of PB & Jason!

#Incredible #amazing #super #fantastic #marvelous #spectacular #invincible #stupendous #astonishing #ultimate #1