Nerds Without Pants Episode 19: Patrick's Day
We've got plenty o' Pa(tricks) and lepre(cons) fer ye, lads and lasses!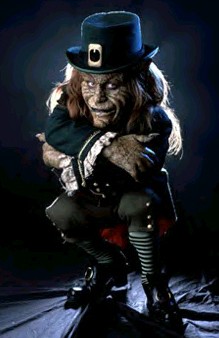 Hello, and welcome to a very special edition of Nerds Without Pants! Patrick takes the helm this week for the holiday that was named after him. That...may not be an accurate statement, but the name of the game is all sorts of clever tricks and cons in the world of video games.
Before that, we introduce a new opening segment to the show: Consumption Junction. This is where we talk about all the different forms of media we've consumed since last time, and this week we discuss Julian's new Disgaea obsession, Wreck-It Ralph, inFAMOUS 2, Joe Danger: The Movie, and more.
Then, Patrick dips into his pot 'o gold to talk about some tricky games and even trickier game companies. We bring up all the dastardly deeds we can ken, from deceptive console launches to video game hero switcheroos. Plenty of tangents and asides abound, thanks to input from Joe Step, leeradical42, and angelfaceband42. We've got crotch-shattering combos! Telekinetic babies! Ken Griffey Jr.!Patrick talking in Irish brogue! Don't miss it!
FEATURED MUSIC
Jeff and Mychael Danna (Blood of Cu Chulainn)
Connie Dover (Laddie, Lie Near Me)
Orealis (L'Hiver Sur Richelieu)
Dropkick Murphys (I'm Shipping Up to Boston)