Introducing: The Great Game Giveaway!
Win some of the hottest new releases of the year, thanks to Nerds Without Pants!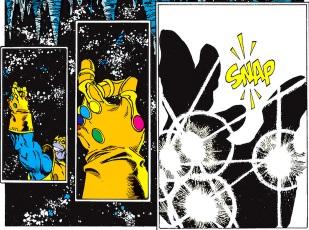 Hey folks! I know a lot of people who blog and hang out on PixlBit don't listen to podcasts, or if they do, they only listen to a handful, and Nerds Without Pants isn't one of them. Well, I'm looking to change that. How, you ask? By bribery!
That's right, I'd like to officially announce the Great Game Giveaway, brought to you by Nerds Without Pants! Every two episodes we are going to give away a digital code for one of the hottest new game releases, and there's a bunch of ways you can enter to win.
First off, listening to the show! (Lame, I know, but I'm proud of this show, and I want you to at least try it out)
So, each episode will have a secret code phrase. Listen closely (it's really not hard to miss), and once you have the secret code phrase you can DM me personally on PixlBit, or you can DM Nerds Without Pants on twitter @NWPcast.
Next: sharing the show on twitter!
We make a twitter post for every episode of the show on the NWP feed. Retweet this post, and that's an additional entry.
Also: sharing the show on facebook!
I've been slacking on sharing the show on facebook, but that's changing now. Head over to facebook.com/NerdsWithoutPantsPodcast and share the show post. Yup, that's another entry!
If you're keeping track, you have 6 possible entries listed above. Listen for the code phrase in two episodes, retweet the two episodes, and share the two episodes on facebook. If you manage to do all of that, you'll get a special seventh entry! Think of the six basic entries as the Infinity Gems, and the special entry is the actual glove to make your very own contest Infinity Gauntlet!
We'll throw all of those entries into the Mega Buster of Destiny™ and draw the lucky winner on the next episode.
The first Great Game Giveaway begins with episode 146, and you'll have by 8:30 Central on 3/7 to enter. The first contest is for a digital code for your choice of Kingdom Hearts 3 or Resident Evil 2 Remake! We'll announce the winner on episode 148, which is also where we'll announce the choice of games for the next contest.
We love our listeners, and want to give a little something back to you all. But we also want to get this show into the ears of as many people as we can, and that's where you come in. Help us grow, and maybe down the line we can do even bigger prizes.
But let's not get crazy…this is coming out of my pocket. You know…baby steps.