Rapid Reaction: Grand Theft Auto V Gameplay Trailer
GTA V is going big, but Jesse warns that bigger isn't always better.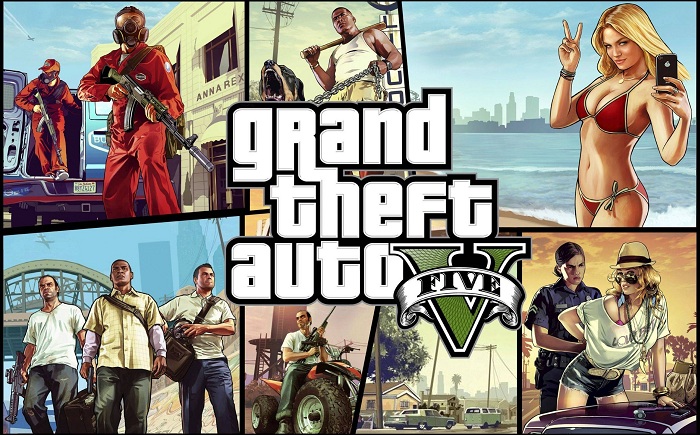 The long anticipated Grand Theft Auto Gameplay Trailer was released earlier this morning, and it's safe to say that it likely left many a gamer wide eyed, with their jaws firmly planted on the ground. The sheer epic mass that is the newly designed Los Santos is breathtaking. The trailer depicts a plethora of environments - from high rises to the great outdoors and everywhere in between – and it becomes clear that we'll likely get lost more than once in this beautiful world that Rockstar has built for us.
But for all the promise and potential that this new trailer hinted at, it also came off as rather daunting. The Grand Theft Auto series has always played host to a variety of interactive distractions outside of the main game. In the past these have been largely successful in expanding the scope of the game by either delaying the player's completion of the main story, or by offering a reason to come back even after they've finished. With the fifth main entry in the GTA series, Rockstar has seemingly decided that bigger is better and that the motto of "more, more, more" is the path to consumer satisfaction/game sales.
I'm all for more of the things I like, but there is such a thing as having too much content, or too many options. We've long known that GTA V would have three playable characters. Having multiple protagonists is hardly a new thing, but it's the way that Rockstar implements this practice that makes is both intriguing and overwhelming. Missions will require the player to switch between these characters on the fly, which is a concept I can certainly get behind. I've always loved the idea of having multiple options on how to accomplish a particular goal.
It's how downtime is handled that kind of scares me. Like in past games, you'll be able to do as you please during your down time, but now you have three characters to play with instead of one. This gives the player that many more options as to how to kill time, especially when you consider that the game also has more distractions and mini-games to occupy your time. Aside from the normal joy riding/flying, theirs golf and tennis. Loot from heists is split between characters, so you better believe that there are plenty of other custom options to waste that dough on, including customizations to cars, wardrobe, body art, and real estate. The game even sports a local economy so complex that you can even play the stock market.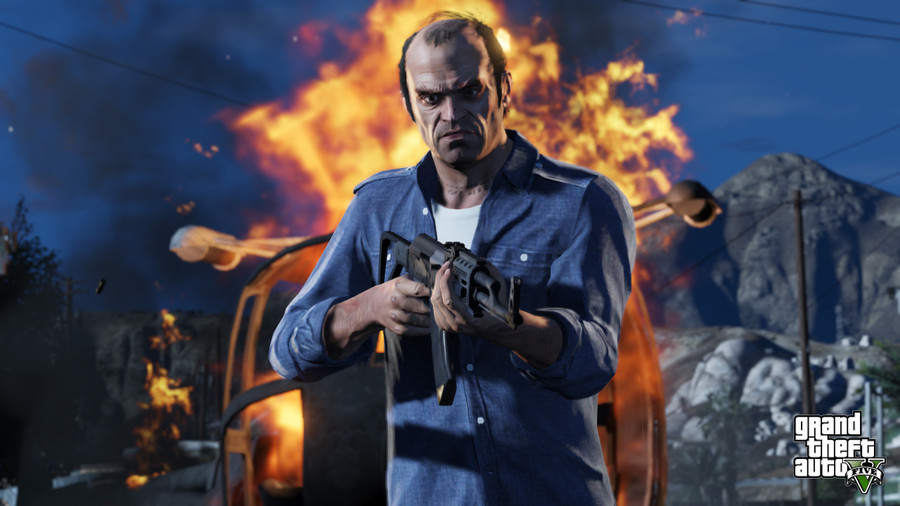 The more I learn about GTA V, the more it seems like a restaurant with a huge menu. When you visit, you get lost in it; it's hard to know what to order, and nothing really stands out amongst all the options you have. Sure, having options is a good thing, but it also waters down the overall quality.
And that's not to say Rockstar isn't pushing out another great game. For all we know, GTA V could be the defining video game of this generation – a fitting swan song for a console cycle that has gone on so long that there are plenty of fans who don't remember what a console war really looks like. Let me just say that being bigger, and having more options doesn't translate to a better experience. Big games tend to scare away new fans. Games with too many options, tend not to do anything particularly well. Rockstar is promising an awful lot with this newest rendition of their classic franchise, but we'd be good to remember that the more promises made equals more promises broken.
What did you think of the new GTA V Gameplay trailer? Join the discussion by sounding off in the comments section below!