Backloggers Anonymous Asura's Wrath Part 1
Warning: otaku crossing ahead!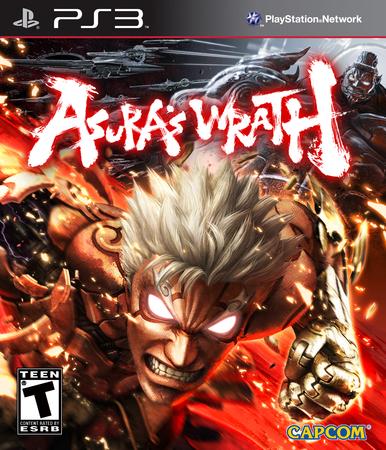 Hey there, Julian here. Yeah, I'm not your usual Backloggers Anonymous host, but we're tackling a game that I have a really huge soft spot for: Asura's Wrath.
We are joined by Nerds Without Pants fan favorite Erika Szabo who takes her place as our resident anime expert. This is important, because Asura's Wrath is a huge, mushy love letter to Japanese animation, which you can read all about in my review. We spend the first part of the show talking about our personal history with anime, as well as some of our all-time favorite shows.
After that, we delve into the topic of the dreaded Quick Time Event (or QTE if you're funky). This is also a big deal, as Asura's Wrath is almost entirely QTE based. Opinions vary among the three of us, but I do a pretty good job of getting Angelo and Erika excited for this play through.
Finally, we wrap up with some talk on DLC (this game had a "huge" controversy concerning its DLC), and some favorite anime recommendations.
This game is quite a trip, and I hope you'll join us. If you do, play through the first 9 episodes. That should take you about 2-3 hours, and then get ready for part 2 of the show, where we talk about the insanity thus far!