Nerds Without Pants Episode 77: Fantasy Gear
Or: The great Metal Gear debate.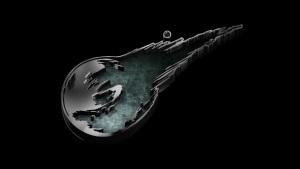 Hey, we're back! I told you we would get back on schedule, and this episode of Nerds Without Pants is packed to the gills with video game discussion. This one is coming in hot, so let's get to it, shall we?
Angelo kicks off the show with the magic that is Super Mario Maker. Patrick gushes about Metal Gear Solid V, a game that Julian would rather never play again. Whose side are you on in the great Metal Gear debate?
Everyone has a PS Vita now, and Angelo and Patrick enjoy having their freedom restricted in video game form. Julian is playing Final Fantasy IX, which kicks off a lengthy discussion about that Final Fantasy VII remake, as well as another sci-fi/fantasy thing that has a VII in its title. We land the plane with some super quick comic book hits.
Don't forget to follow the new Nerds Without Pants twitter feed @NWPcast!
FEATURED MUSIC:
Harry Gregson Williams- Metal Gear Solid 2 intro
Shoji Meguro- Shadow World
Starbomb- The Book of Nook
Nobuo Uematsu- Aeris' Theme
John Williams- Star Wars theme (disco version)