Nerds Without Pants Episode 83: Saturday Morning Cartoons
Or: Digging Up Video Game History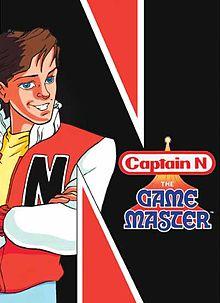 Welcome to another fantastic episode of Nerds Without Pants! We're a little late, and a man down(sort of), but we make it up to you with a fun discussion about what we've been doing, and go in depth on the documentary Atari: Game Over.
Julian parties like it's 1989 with a Saturday morning cartoonapalooza. Patrick didn't like that new Ghostbusters trailer. Julian's been consumed by Fire Emblem Fates: Birthright. Both men have been digging more of Street Fighter V, and Patrick can't keep his hands off of his stick.
In our main topic we discuss Atari: Game Over, which chronicles the search for the infamous "Atari landfill", as well as gives an overview on the video game crash of '83. Angelo pops in to give his thoughts on the movie, and Julian and Patrick wrap things up. It's a great talk about a great video game related movie, and we hope you get a chance to watch it before joining us for this episode!
FEATURED MUSIC:
Theme from Beetlejuice (cartoon)
Ray Parker, Jr.: Ghostbusters
Theme from Captain N: The Game Master
Theme from Alvin and the Chipmunks