Nerds Without Pants Episode 87: Uncharted Retro Rabbit Hole
It's all about the RGB, baby!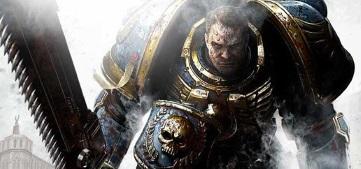 Welcome to another episode of Nerds Without Pants! This week, the Pantsless Ones jump right into Chrono Crossing. This time, the year is 2014, and the selections may surprise you! We continue to get great participation from our listeners for this, so keep it up!
In Consumption Junction, Julian is embarking on a lengthy and exciting quest to get the best picture out of his older consoles. See what he's talking about with the My Life in Gaming channel on YouTube. Patrick is head over heels for Uncharted 4. Will he Patrick it, or finish it? Only time will tell. Angelo scratched a game off of his infamous backlog but added two more. We go deep on his love for Warhammer 40k: Space Marine, and are salivating over the thought of getting to play that new Doom game.
Next episode we will be Chrono Crossing to 2013, so let us know your favorite game of that year, either in the comments section, or on Twitter @NWPcast!
FEATURED MUSIC
Nier- Cold Steel Coffin
The Smashing Pumpkins- Bullet With Butterfly Wings
Shovel Knight- Intro
South Park- Let's Fighting Love