Nerds Without Pants Episode 91: Pokemon Go on Vacation
Patrick's playing Pokemon Go, and NWP is DOOMed.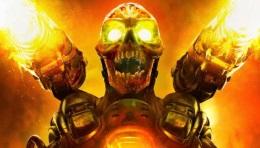 Welcome to another exciting episode of Nerds Without Pants! This week, Angelo and Julian kick things off with some photography talk and wax nostalgic about dark rooms. Then it's straight into Consumption Junction before Patrick joins us and we wrap up with Chrono Crossing. Do join us!
In Consumption Junction, Julian finally finished a game this year, Angelo is on the Doom train, and Patrick wants to be the very best Pokemon Go trainer. Julian went to comic con for vacation and has stories to tell, while Angelo and Patrick get down with some board games.
Then, we go Chrono Crossing back to 2011, which has some surprises and not so surprises from the Pantsless Ones, while our lovely listeners come up with some awesome and varied picks. What can we say? 2011 was a killer year for video games.
Next time, we unveil a new segment: Stage Select! This will be a different talking point to kick off every episode, and we're starting things off with our top five games of ALL TIME. We'll be Chrono Crossing back to 2010, so if you want to contribute to either (or both!) segment just throw down a comment below!
FEATURED MUSIC
Zeale- Summer Time
Starbomb- New Pokemon Rap