Nerds Without Pants Episode 112: The Fate of the Pantsless
The one where Julian trolls Angelo after the fact during editing.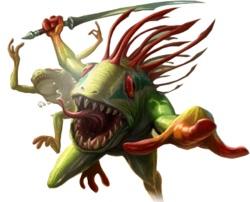 Hey, it's a bonus episode of Nerds Without Pants! Oh, you lucky people. Basically, we've fallen behind on Consumption Junction stuff, so we got together to catch up on a bunch of games, media, and crazy tangents. Enjoy!
Patrick is still going strong with Rocksmith. Julian dips his toes into game speculation, and we complain about the woes of having multiple consoles. We talk hella anime, and Angelo reviews the Terra Mystica phone app. All of this, plus Murlock gangbangs, meta gaming, Patrick's breakup with Overwatch, the return of Statham Sightings ™, and more! So much more, including listener questions!
Don't forget to submit your Stage Select and Chrono Crossing picks for episode 113!
Stage Select: You are in charge of a game studio and are making one final game. What team of developers do you put together? You can pick up to five.
Chrono Crossing: What is your favorite game of 1995?
Submit your picks by 8:30 Central time on May 4!
FEATURED MUSIC
Theme from Californication
The Pretty Reckless- Oh My God
New Radicals- Gotta Stay High
The Legend of Zelda: A Link Between Worlds- Hyrule Castle
Abandoned Pools- Flourescein