Nerds Without Pants Episode 117: Toilet Humor
We really went down the drain in our fifth year...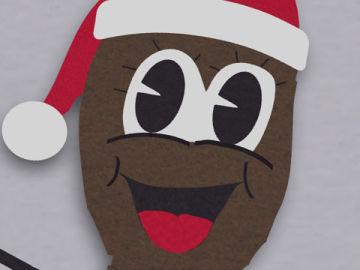 Welcome back to a traditional episode of Nerds Without Pants…FINALLY! We're back at it this week, with all your favorite segments: Stage Select, Consumption Junction, and Chrono Crossing. We even have all three Pantsless Ones on this show, so let's get into it, shall we?
00:00-07:12 Intro
07:27-53:06- STAGE SELECT: What video game characters are on your novelty toilet paper?
54:11-1:53:47- CONSUMPTION JUNCTION: Angelo visits Pandora (the planet, not the stripper), Terraforming Mars, We Didn't Playtest This at All, Crimzon Clover, Mega Man 2, the correct order for taking on bosses, Final Fantasy XII
1:54:11-2:23:23- CHRONO CROSSING: 1992
2:23:39-2:26:13- Outro
NEXT EPISODE:
STAGE SELECT: Angelo wants your top three sad and tragic music from video games. Make him cry!
CHRONO CROSSING: What is your favorite game of 1991?
SUBMIT YOUR STAGE SELECT AND/OR CHRONO CROSSING PICKS BY 8:30 CENTRAL TIME ON AUGUST 3!
FEATURED MUSIC:
South Park: Mr. Hankey
Final Fight- Abigail Theme
Abstract Hope- Bubble Man remix
Final Fantasy XII: The Zodiac Age- Sky City of Bhujerba
Streets of Rage 2- Slow Moon