Nerds Without Pants Episode 121: This One Gets a Bit (Digital) and Dicey
Come for the Digital and Dice guys. Stay for Angelo's colossal failure.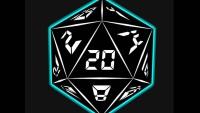 Welcome, welcome, to the biggest episode of Nerds Without Pants…EVER. No, really, we have all three of the guys from the Digital and Dice podcast, resulting in chaos, hilarity, and tons of conversation derailments as we talk about the most overrated games of all time. Look forward to Angelo's number one…it's a doozy! In Chrono Crossing, we go back to 1988 for an eclectic set of picks.
00:00-05:42: Introduction
06:02-2:11:19: STAGE SELECT: Top 3 Most Overrated Games
2:13:52-2:35:09: CHRONO CROSSING: 1988
2:35:24-2:41:31: Outro and outtakes
NEXT EPISODE:
STAGE SELECT: What are the top three video game characters that terrify you? (Doesn't have to be a horror title)
CHRONO CROSSING: What is your favorite game released in the US in 1987?
SUBMIT YOUR STAGE SELECT AND/OR CHRONO CROSSING PICKS BY 8:30 CENTRAL ON OCTOBER 19!
FEATURED MUSIC:
Nightwish- Yours is an Empty Hope
TWRP- Groove Crusaders
Super Metroid- Brinstar Overgrown
Sonata Arctica- Shitload of Money
Smooth Mcgroove- Super Mario Bros. 2 Overworld Acapella