Nerds Without Pants Episode 129: Pak Watch
Beginning a bold new era for Nerds Without Pants!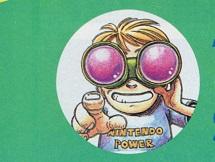 Welcome back to Nerds Without Pants! We are very excited to bring you the first show of our new format for 2018, including the debut of our latest closing segment: Pak Watch! We hope you enjoy it as much as we do, and let us know in the comments or on twitter what you think of the new segment. Comments and criticisms are always welcome!
00:00-01:25: Intro
01:39-1:06:02: STAGE SELECT: Top 3 favorite gaming Easter eggs
1:07:08-1:59:19: CONSUMPTION JUNCTION: Skyforce Anniversary, external drives for consoles, comic book roundup, VGA art gallery, Formula D, Star Wars: Rebellion, Hand of Fate, Yakuza 0, Julian's Final Fantasy collection
2:00:45-2:30:35: PAK WATCH: Metroid (1987)
2:30:36-2:37:13: Outro and outtakes
NEXT EPISODE:
STAGE SELECT: Describe your ideal piece of video game related artwork that you'd like to see on your wall.
PAK WATCH: Give us your thoughts and memories on Mega Man 4 (1992)
SUBMIT YOUR STAGE SELECT AND/OR PAK WATCH COMMENTS BY 8:30 CENTRAL TIME ON MARCH 8!
FEATURED MUSIC
Yakuza 0- Intro
Beast in Black- Blind and Frozen
Battle Beast- Let it Roar
Yakuza 0- 24 Hour Cinderella
Final Fantasy XIV- Matoya's Cave