Nerds Without Pants Episode 134: NWP Royal Rumble
Someone went over the top rope...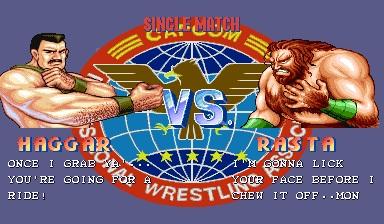 Welcome to a bittersweet episode of Nerds Without Pants! It may be one of our best episodes of the year, but we're missing Patrick as we discuss what music the Pantsless Ones would strut out to the wrestling ring with. We also have a couple somber announcements, so this is certainly an episode you should not miss. We love you all!
00:00-09:13: Introduction
09:28-1:40:48: STAGE SELECT: Wrestling entrance music for NWP
1:41:39-2:28:16: CONSUMPTION JUNCTION: Warhammer 40K Inquisitor, Abyss Odyssey, Bloodstained: Curse of the Moon, Castles of Burgundy, Conan: The Barbarian board game, Julian's first cruise, God of War
2:28:54-3:00:01: PAK WATCH: Final Fight (1989)
3:00:01-3:08:39: Outro and outtakes
That rockin' Castlevania remix we talk about is here!
FEATURED MUSIC
Celine Dion- My Heart Will Go On
The Lonely Island f/T Pain- I'm on a Boat
Auli'I Cravalho- How Far I'll Go
The Lonely Island f/Michael Bolton- Jack Sparrow
Lin Manuel Miranda- Opetaia Foai (We Know the Way)