Nerds Without Pants Episode 141: My Gamer Academia
Sit down and let us school you.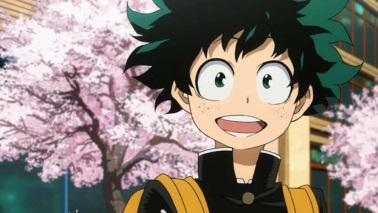 Welcome back to a thoughtful Nerds Without Pants! Patrick had a smarty pants Stage Select topic, so we enlisted the smartiest pants person we know: Mike Fallek of the Hackthought Podcast. What follows is comedy, heated debates, and the debut of the Patrick Leap? Listen and find out, Pantsless people!
00:00-09:10 Intro
09:25-1:24:48 STAGE SELECT: How to gameify academics.
1:25:38-2:49:38 CONSUMPTION JUNCTION: Mike's retro game journey, SNES Classic, Halo, Mega Man 2, playing from save states and "Nintendo Hard", Earthbound, Julian's Resident Evil remake triumph, speed running, PlayStation Classic, Mike giving Julian a heart attack, Red Dead Redemption 2
2:49:38-2:53:14 Outro
NEXT EPISODE:
STAGE SELECT: NWP AMA! Ask us anything! What do you want to know? What games do you want our opinions of? What other things are on your mind that you'd like us to address? This is your chance to find out! SUBMIT YOUR STAGE SELECT QUESTIONS BY 8:30 CENTRAL ON NOVEMBER 15!
FEATURED MUSIC
Van Halen- Hot For Teacher
Read or Die- Those Who Insanely Love Books Say, "Paper Is Always With Us"
The Beach Boys- Be True to Your School
Smooth Mcgroove- Dr. Wily Stage from Mega Man 2
Alice Cooper- School's Out