Nerds Without Pants Episode 142: NWP AMA
Excelsior!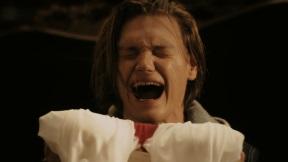 If you thought the last episode of Nerds Without Pants was super-sized, you have another think coming! This is our longest show so far, but every minute of it is pure gold. We have the host of the Clickbait Update podcast (and NWP super contributor) to tackle a massive AMA for Stage Select. So go do a bunch of chores and let us entertain you!
00:00-09:43 Intro
09:59-3:13:09 (!!!) STAGE SELECT: NWP AMA
3:14:10-3:50:45 CONSUMPTION JUNCTION: The Quiet Man, Hitman 2, Roundabout, Bohemian Rhapsody, Attack of the Killer Donuts, Halloween, Jason in Mortal Kombat X, Astro City
3:50:45-3:52:08 Outro and outtakes
NEXT EPISODE:
STAGE SELECT: What are your top 3 gaming related accomplishments? From achievements to beating your older brother on Street Fighter, we want to know!
SUBMIT YOUR STAGE SELECT COMMENTS BY 8:30 CENTRAL ON 11/29 TO HAVE THEM READ ON AIR!
FEATURED MUSIC:
Queen- Assorted music tracks