Amazon Offering Video Game Lightning Deals Today
Wolfenstein for the Xbox 360, PS3, and PC is currently the Deal of the Day with a variety of other games going on sale throughout the day.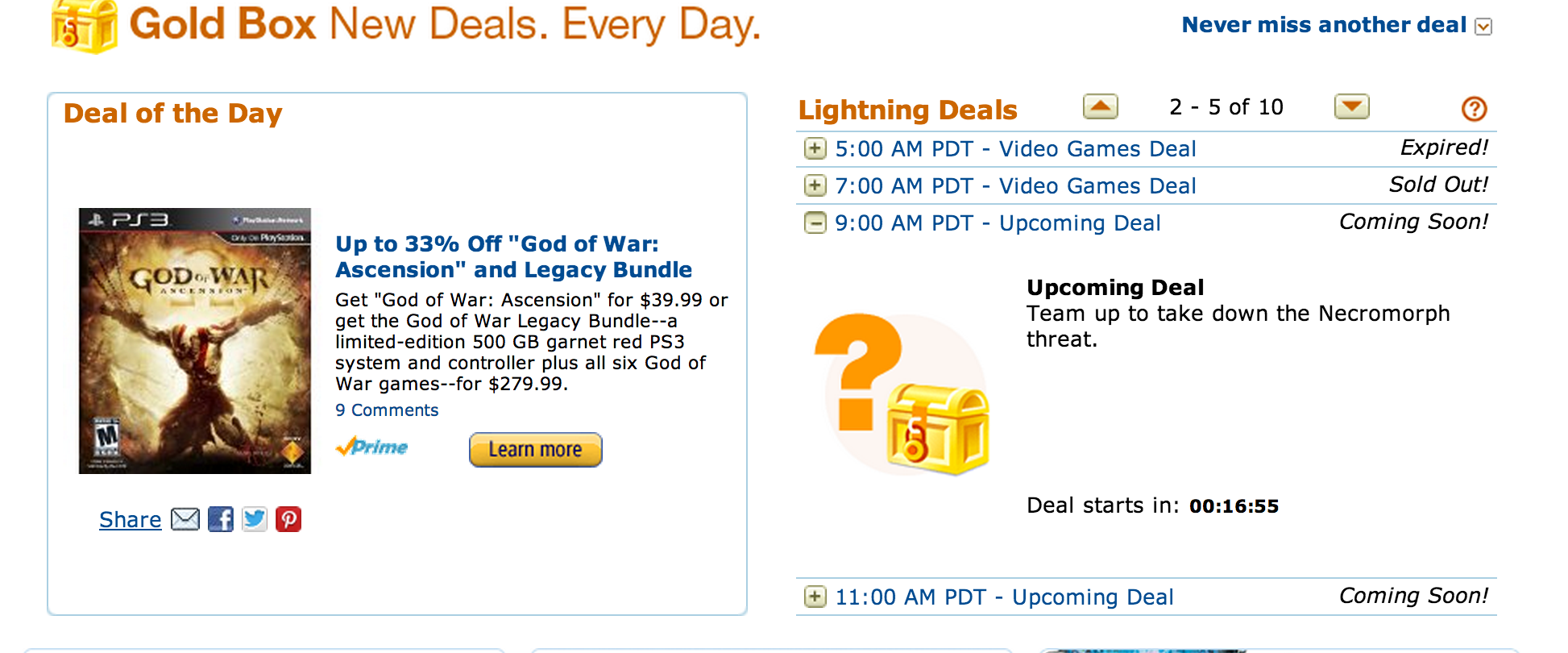 Today, Amazon is offering a variety of gaming Lightning Deals, with Wolfenstein as the Deal of the Day.
A total of five titles will be offered over the course of the day, each being offered until all supplies run out or the next deal rolls around. The schedule with hints is as follows (All times are PST):
6AM: Ghostbusters Slimer Edition for Wii $39.98 [OOS]
9AM: Dracula rises again!
1PM: Pyramid Head welcomes you home.
4PM: Zombies eat brains.
7PM: Why worry? Each one of us is carrying an unlicensed nuclear accelerator on his back.