Nerds Without Pants Episode 146: The Great Game Giveaway
Listen and win!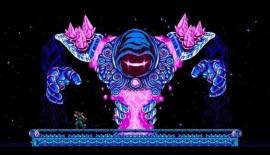 Welcome, friends and lovers, to the next episode of Nerds Without Pants! This week, we are very excited to kick off the Great Game Giveaway! Somewhere in this episode is a secret code phrase. Listen for it, and DM Julian (don't expose it publicly please) for a chance to win a digital copy of Kingdom Hearts 3 or Resident Evil 2 remake! Follow us on Twitter and retweet the episode post for another entry, and you can share the show on Facebook for yet another chance to win! Good luck, and now, on to the show!
00:00-06:44: INTRO
06:58-54:21: STAGE SELECT: If you were making a new indie retro-style game, what would you make?
55:39- 1:41:53: CONSUMPTION JUNCTION: Ark: Survival Evolved, Resident Evil 2 Remake, Onimusha HD Remaster, Pillars of Eternity, crowdfunding games, The Orville, Tetris Effect, Super Monkey Ball for some reason
NEXT EPISODE:
STAGE SELECT: What features/improvements do you want to see in the next generation of video game consoles?
THE DEBUT OF VIDEO GAME CAGE MATCH! The first bout: Mega Man 2 vs Sonic the Hedgehog 2 in a battle of the blue!
SUBMIT YOUR STAGE SELECT COMMENTS BY 8:30 CENTRAL ON 2/21/19!
DM THE GREAT GAME GIVEAWAY CODE PHRASE BY 3:30 CENTRAL ON 3/7/19!
FEATURED MUSIC
Frozen Crown- I Am the Tyrant
Battle Beast- No More Hollywood Endings
Shivaree- I Close My Eyes