This Gen, This Month, Another Year: February 2019
Money tight? Why not play an amazing game from yesteryear for cheap?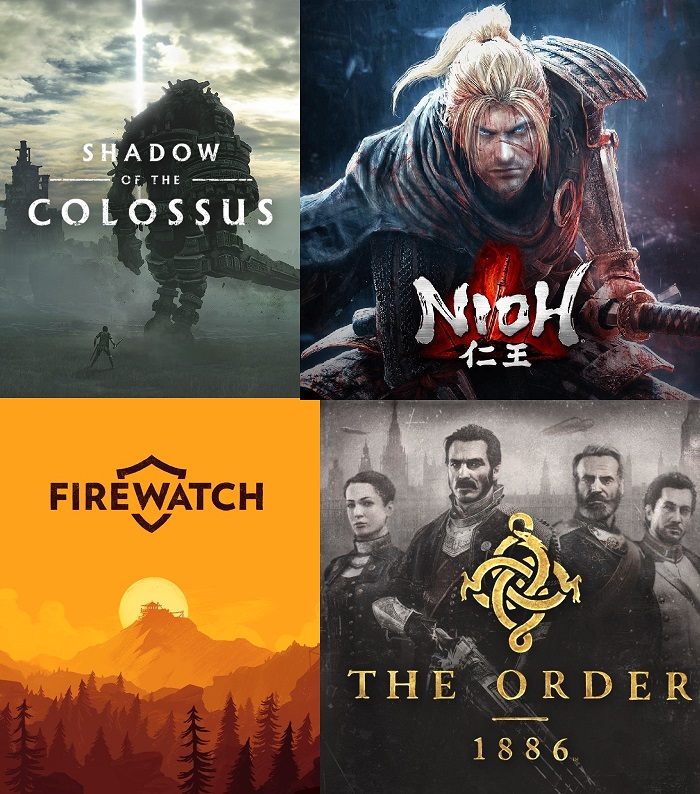 Hello again and welcome back - it's time to look at February. February seems to be a bit hit or miss this gen. If not for a pretty strong year in 2017, February may be the weakest month of the year. Though it seems like we could be making a sharp turn this year. Heavy hitters like Anthem and Metro: Exodus are out. We have the return of Crackdown and Ace Combat. Also new entries in the Far Cry and God Eater series to top it off. Past years may have seemed slower than other months but there were still games worth playing.
Before this month's pick, take a look below to see the honorable mentions for the past few years
2015: Sony's graphcially stunning, The Order: 1886 was released with very mixed reviews. While it was initially disappointing for $60, this game is worth a shot when it hits as low as $5.
2016: Campo Santo released their debut indie hit, Firewatch. This game drew in lots of buzz and has people excited for their second game, "In the Valley of the Gods."
2017: Team Ninja finally released Nioh after beginning development back in 2004. What initially appeared to be off radars became a nice success by hitting a samurai Dark Souls vibe and has a sequel in development.
2018: Last year, Shadow of the Colossus got a gorgeous HD remake. While I try to avoid putting re-releases on here, this one out did itself.
This year should make February interesting but for now let's get to the pick.
February's Game to Get
Horizon: Zero Dawn (2017)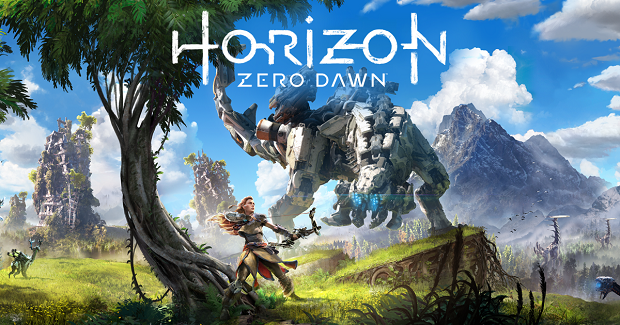 Horizon blew away practically everyone who saw it at E3 in 2015. After a lackluster release with Killzone: Shadow Fall, Guerilla Games impressed the world in 2017 with the story of Aloy in a post apocalyptic world that was both beautiful and terrifying. Robotic animals and dinosaurs roam the land and can be just as majestic and vicious as their real life counterparts.
It's immediately clear that great care was taken when designing these creatures. They have so many intricate details and the gameplay is tailored around them. Focusing specific body parts will impair enemies and make toppling gigantic, "dinosaurs," possible. Aloy acquires a solid range of traps and weapons along with many ammo types to tackle any situation. Preparing for your hunt and pulling it off is very satisfying.
To top it off, the world is well crafted all the way through. The story is compelling and keeps you wondering how this land came to be. The numerous tribes, locales, and religions are interesting and add nice variety to the futuristic, but primitive world. Even better, Aloy is a very likeable and strong character that is easy to empathize with. I will even say that the answers to all the mysteries doesn't disappoint and even had me wanting more. Guerilla Games went from a fine, solid studio to a Triple A juggernaut with this game and the world is eagerly anticipating their next title.
Lowest Price: $10
Amount of Content: A minimum of 30 but around 60 if you like side content.
February Runner-up: Nioh
Have any games this February you're playing now? Any thoughts about which game this month will come out on top? Let us know in the comments.