Nerds Without Pants Episode 165: Video Game Trash Pandas
These games aren't very good, but we love 'em!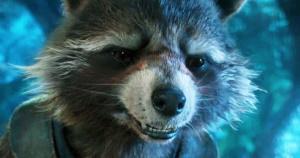 It's the last standard episode of Nerds Without Pants for 2019, and boy do we have a hum dinger for you? Wait, "hum dinger"? Why am I typing like a kid growing up in 1947? Gee, willikers, this show sure is swell! Golly, it's just the bee's knees! Yeah, ok boomer.
00:00-7:08 Introduction
7:31-1:56:38 STAGE SELECT: Games you love that most people hate
1:57:31-2:58:53 CONSUMPTION JUNCTION: What Angelo did to his hand, the return of Angelo's board game corner, Ring Fit Adventure, Red Dead Redemption 2, The Outer Worlds, Horrified, Death Stranding
2:59:30-3:20:17 VIDEO GAME CAGE MATCH: Silent Hill 3 vs Fatal Frame 2
3:20:17-3:24:25 Outro and outtakes
NEXT EPISODE:
BE SURE TO GET YOUR ENTRIES IN FOR THE LAST GREAT GAME GIVEAWAY OF THE YEAR BY 8:30 CENTRAL ON 11/26! We're picking two winners, and EVERYONE is eligible, even if you won a contest in the past 3 months!
FEATURED MUSIC:
Valfaris- Torture March
Haddaway- What is Love
Mass Effect Andromeda- A Better Beginning
Fable 3- Brightwall
Kill Bill Vol. 2- Urami Bushi
Styx- Mr. Robato