Nerds Without Pants Episode 180: Failure to Launch
It's thinking...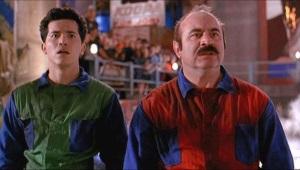 Somehow, Nerds Without Pants has been podcasting pantsless for 8 years straight! Angelo joins us for a celebration, lots of reminiscing about console launches, and a good amount of video game talk. This is one of our most fun episodes so far this year, so don't miss it!
00:00-06:54 Introduction
07:09-2:06:13 STAGE SELECT: Our Top 3 console launch games
2:06:53-3:10:27 CONSUMPTION JUNCTION: The Messenger, Phantasy Star Online 2, Total War: Warhammer, Civilization VI, Gloomwood, Batman: Arkham Asylum Remastered, The Last of Us Part 2 (gameplay discussion, no story spoilers), Justin actually playing Skyrim for once, Halo: Combat Evolved
3:11:02-3:38:06 VIDEO GAME CAGE MATCH: Star Wars: Knights of the Old Republic vs Tales of Vesperia
3:38:06-3:46:26 Outro and outtakes
NEXT EPISODE:
STAGE SELECT: What are some of your favorite video game related gift stories?
VIDEO GAME CAGE MATCH: Donkey Kong Country 2 vs Donkey Kong Tropical Freeze
SUBMIT YOUR COMMENTS BY 8:30 CENTRAL ON 7/24 TO BE ON THE SHOW!
Our theme song "Relax" and interstitial tracks "To the Maxx" and "Moody Grooves" are written and performed by Megan McDuffee.