Skyrim Sells Over 3.5 Million Copies, Garners Critical Acclaim
Also, the sky is blue and the earth is round.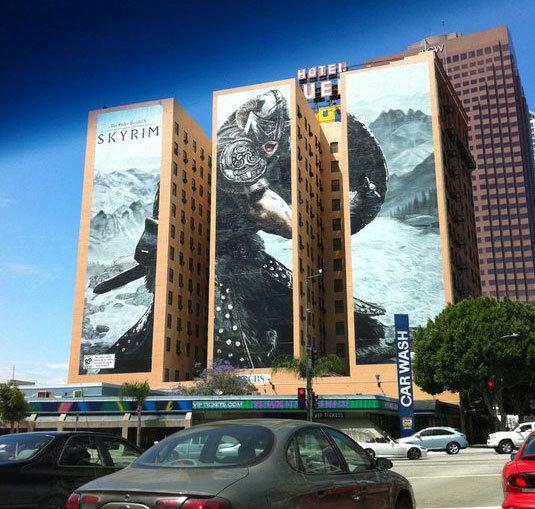 Skyrim is a popular game. Since its release last friday, it's been the title to play and mostly everyone is talking about it. It shouldn't be a surprise then to hear that the game has sold big. Real big.
ZeniMax Media, the parent company of Bethesda Softworks, announced today that The Elder Scrolls V: Skyrim has shipped seven million copies and has generated more than $450 million dollars in revenue. Over 50% of the shipped units were sold in the first 48 hours and reorders have already been requested in full force.
Over 280,000 players have been logged in at one time, according to Steam. This is much more than the other triple A titles such as Call of Duty: Modern Warfare 3 and Battlefield 3. The game has also received universal acclaim and has garnered 50 perfect scores from G4, GamesRadar, Joystiq, and other critics.
"We are grateful for the fans' response to Skyrim," said Robert Altman, Chairman and CEO of ZeniMax Media. "Todd Howard and his team at Bethesda Game Studios have crafted a very special game. Anticipation for Skyrim has surpassed any game in our company's history, and we are pleased that sales and reviews have reflected the quality and hours of amazing gameplay it provides."
"Without a doubt, this has been our most ambitious project ever," said Todd Howard, Game Director on Skyrim. "After over three years of development, we're finally excited to get it into everyone's hands."
In case you haven't gotten a copy, The Elder Scrolls V: Skyrim is available now for the PC, Xbox 360 and PlayStation 3. Watch for PixlBit's review, coming soon. In the meantime, check our Skyrim Primer.