Nerds Without Pants Episode 186: Nerds Without Therapists
So dark. Much self reflection.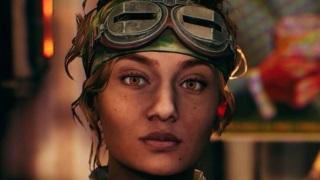 Welcome to Nerds Without Pants, a podcast where we start talking about video games we love, and then go super dark as we face some very uncomfortable truths about ourselves. Thankfully we have Friend of the Show John Gholson on board to keep things from descending into the true depths. This is a very raw episode, but a great listen, as well.
00:00-7:35 Introduction
7:48-1:30:48 STAGE SELECT: What video game characters do you relate to the most?
1:30:54-2:49:14 CONSUMPTION JUNCTION: Fallout 76, Fallout 3, Fallout 4, moral choice in games, Greedfall, Strange Brigade, John's horror movie recs, Persona 5, 13 Sentinels: Aegis Rim
2:49:51-3:16:44 VIDEO GAME CAGE MATCH: Fallout 4 vs The Outer Worlds
NEXT EPISODE:
STAGE SELECT: What are your favorite "haunted houses" in video games?
VIDEO GAME CAGE MATCH: Left 4 Dead vs State of Decay 2
SUBMIT YOUR COMMENTS BY 8:30 CENTRAL ON OCTOBER 16 TO BE ON THE SHOW!
Our theme song "Relax" and interstitial tracks "To the Maxx" and "Moody Grooves" are written and performed by Megan McDuffee.