Nerds Without Pants Episode 187: Son of Halloween Havoc
(It's getting really hard to come up with HH sequel names)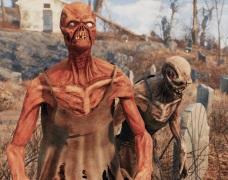 Another year, another Halloween Havoc edition of Nerds Without Pants. I'll be honest, I'm not feeling very spoopy this year. Thankfully, we have NWP co-founder, friend-of-the-show, and author Rob here to get us in the scary spirit!
00:00-05:32 Introduction
05:44-1:58:27 STAGE SELECT: Our favorite "haunted houses" in video games
1:58:33-3:17:31 CONSUMPTION JUNCTION: Her Infernal Name & Other Nightmares, Rob's writing process, Stardew Valley, Ghost Recon: Breakpoint, Destiny 2, Rob's upcoming projects, Overcrowd: A Commute 'Em Up, Baldur's Gate 3, Hades, Final Fantasy XIV: Stormblood
3:18:08-3:45:02 VIDEO GAME CAGE MATCH: Left 4 Dead vs State of Decay 2
Rob's book, Her Infernal Name & Other Nightmares can be found where fine books are sold.
NEXT EPISODE:
STAGE SELECT: You're in charge of making the next Mass Effect. What would you do?
VIDEO GAME CAGE MATCH: Luigi's Mansion vs Eternal Darkness: Sanity's Requiem
SUBMIT YOUR COMMENTS BY 8:30 CENTRAL ON 10/30 TO BE ON THE SHOW!
Our theme song "Relax" and interstitial tracks "To the Maxx" and "Moody Grooves" are written and performed by Megan McDuffee.