Nerds Without Pants Episode 188: By Grabthar's Hammer, What a Podcast
And you thought Trekkies were annoying!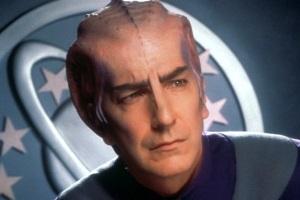 Well hello there! In this episode of Nerds Without Pants we put on our creative caps and brainstorm what we'd like to see in the next Mass Effect game. Fair warning: Julian and Justin are fresh off of recent Mass Effect playthroughs, so the amount of nerdy lore being thrown around is HUGE.
00:00-05:41 Introduction
05:54-1:58:12 STAGE SELECT: We build the next Mass Effect game!
1:58:18-2:44:48 CONSUMPTION JUNCTION: Mass Effect 2, Hades, Watchdogs Legion, Persona 5, Final Fantasy XIV
2:45:24-3:06:48 VIDEO GAME CAGE MATCH: Luigi's Mansion vs Eternal Darkness: Sanity's Requiem
NEXT EPISODE:
STAGE SELECT: What are your favorite dogs in video games?
VIDEO GAME CAGE MATCH: Final Fantasy X vs Persona 5
SUBMIT YOUR COMMENTS BY 8:30 CENTRAL TIME ON NOVEMBER 13TH TO BE ON THE SHOW!
Our theme song "Relax" and interstitial tracks "To the Maxx" and "Moody Grooves" are written and performed by Megan McDuffee.