Nerds Without Pants Episode 190: Xbox Series S and the Sisterhood of the Travelling Pants
Disclaimer: this episode isn't actually about the Xbox Series S.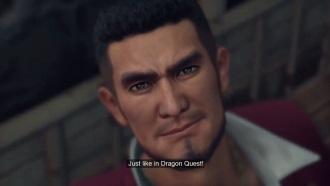 We're back with an early, all-Consumption Junction edition of Nerds Without Pants. Just in time for you to hide from your family during Thanksgiving! It's a really casual episode, but we hope you enjoy it!
In this one, we cover Julian rage-quitting Persona 5 forever (maybe not forever), Katana Zero, Yakuza: Like A Dragon, Hot Video Game Tips, video game localization, the Game Awards, Julian's first PS5 impressions, Astro's Playroom, Spider-Man: Miles Morales, Julian doesn't like 60fps, and more!
NEXT EPISODE:
STAGE SELECT: It's a listener AMA! We want answers to the following:
What is something you've been missing the most in this pandemic life?
What is a movie or book you can't live without?
What got you into video games?
What is your favorite album?
What would your Transformers name be, and what would you transform into?
How often do you buy shoes?
VIDEO GAME CAGE MATCH: Final Fantasy VI vs Chrono Trigger
SUBMIT YOUR COMMENTS BY 8:30 CENTRAL TIME ON 12/11 TO BE ON THE SHOW!
Our theme song "Relax" and interstitial tracks "To the Maxx" and "Moody Grooves" are written and performed by Megan McDuffee.