Nerds Without Pants Episode 191: Listener AMA!
Getting to know you, getting to know all about you...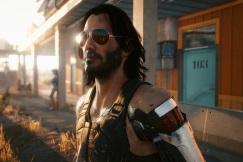 It's the final regular-format episode of Nerds Without Pants for 2020, and we go out with a bang. A massive bang! A four-hour bang! Um…wait. Anyway, this is a very special listener AMA show, and we talk about a ton of games before pitting two beloved 16-bit RPGs against each other in a steel cage match. Enjoy!
00:00-06:16 Introduction
06:28-2:14:11 STAGE SELECT: It's an NWP Listener AMA!
2:14:17-3:38:36 CONSUMPTION JUNCTION: Astro's Playroom, Spider-Man: Miles Morales, Bugsnax, Katana Zero, Yakuza 6, Haven, Assassin's Creed: Valhalla, Dragon Quest XI, Cyberpunk 2077
3:39:13-4:06:31 VIDEO GAME CAGE MATCH: Final Fantasy VI vs Chrono Trigger! WHAAAAT?!
Our theme song "Relax" and interstitial tracks "To the Maxx" and "Moody Grooves" are written and performed by Megan McDuffee.