Nerds Without Pants Episode 192: Looking Back at the 8th Generation
We recorded a two hour podcast! And they said it couldn't be done.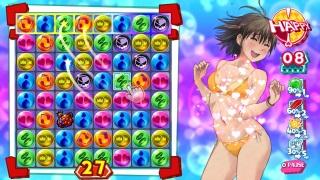 Welcome, welcome, welcome, to the last Nerds Without Pants of 2020! It's been a brutal year, and the Pantsless Ones will be taking some time off to recharge, relax, and of course play a ton of games. Don't worry though; we have some surprises for you during our break, as well as our big music special!
In this episode we look back at the console generation that was, in a way that only NWP can: a top 5 list! Nobody does those! Ahem. Anyway, while we've talked a lot about these games in the past it's still cool and interesting to see what games made the cut, what games only got an honorable mention, and the many games that were left out of the discussion completely. What were your favorite games of last gen? Did we surprise you with any of our picks? NWP wants to know!
See you in 2021...assuming we make it that far.
Our theme song "Relax" and interstitial tracks "To the Maxx" and "Moody Grooves" are written and performed by Megan McDuffee.