Nerds Without Pants Episode 205: NWP TRL
A lot of parentheses this episode.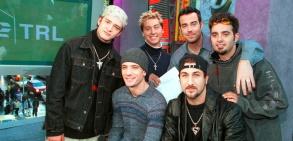 It's another massive episode of Nerds Without Pants. Don't blame me, this is all Justin's fault. No time to get pithy, here we go!
00:00-6:33 Introduction
6:44-4:04:54 STAGE SELECT: NWP Total Request Live(ish)
4:05:05-4:54:36 CONSUMPTION JUNCTION: The Ascent, Yakuza: Like a Dragon, Nightbook, Julian got an Evercade
4:55:14-5:13:47 VIDEO GAME CAGE MATCH: Final Fantasy VIII vs Chrono Cross
5:13:56-5:23:18 Outro and outtakes
NEXT EPISODE:
STAGE SELECT: What book(s) would you like to see adapted into a video game? Get creative!
VIDEO GAME CAGE MATCH: Loaded vs Crusader: No Remorse
SUBMIT YOUR COMMENTS BY 8:30 CENTRAL ON 8/20 TO BE ON THE SHOW!
Twitter: @NWPcast
Email: NWPcast@gmail.com
Our theme song "Relax" and interstitial tracks "To the Maxx" and "Moody Grooves" are written and performed by Megan McDuffee.
TRACKLIST:
Philistine (No More Heroes 2), Intro Theme (Starsky and Hutch: The Video Game), The Runaround Pt II & III (Final Fantasy VII Remake Intermission), Overworld- Ragtime Mix (Super Mario Bros 2), Edge of Time (13 Sentinels: Aegis Rim), Seaside Vacation (13 Sentinels: Aegis Rim), The Moon-80s Synthwave Remix (DuckTales), Nocturne in Blood (Killer Instinct), White Requiem II (BlazBlue), Title Music (Xenon: Fantasy Body), Lead the Van (Dragon Knight 4), BGM 3 (Hole Chaser), K.I. Feeling (Killer Instinct), We're the River City Girls (River City Girls), Anxious Heart (Final Fantasy VII Remake), Main Theme (Batman: Arkham City), Total Head Control (DreamWeb), Menu and King Theme (Ultima: Exodus), It's Time to Make History (Persona 4: Golden), Eternal Wind (Final Fantasy III), Mirror B's Retro Groove (Pokemon Colosseum), The Rebuilt Jedi Enclave (Star Wars: Knights of the Old Republic 2), Doll Graveyard (Forever Kingdom), Mysterious (Mario Paint), To the Future (Trails of Cold Steel IV), Overdose (Blue Reflection), Rivellon (Divinity: Original Sin 2), Bokurano Network-Off Vocal (Dragalia Lost), Snake Eating Ground (Bravely Default), Break the Targets (Super Smash Bros. Melee), Adventure, Puzzle (Fez), Small Two of Pieces Screeching Shards (Xenogears), Final Fantasy XIV medley by 40 artists (Final Fantasy XIV), Main Theme (Xenoblade Chronicles), Mind Game (Prey), Song of the Ancients-Hollow Dreams (Nier), Estel-Round 1 (Streets of Rage 4)