Nerds Without Pants Episode 206: Gaming is FUNdamental
Gatsby, old boy, that's a fine go-kart you have there!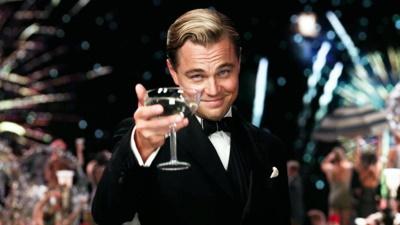 Welcome, to another Nerds Without Pants that, despite hardly having any listener interaction, still snuck past the three-hour mark. I don't know, y'all. This is the reality you have created for yourselves. We won't be held responsible. You fell in love in the first place.
00:00-08:35 Introduction
08:49-1:41:49 STAGE SELECT: We turn our favorite (?) books into video games, with…results.
1:42:00-3:09:30 CONSUMPTION JUNCTION: Yakuza: Like a Dragon closing thoughts, Tomb Raider (2013), Julian's Series X, Road 96, Twelve Minutes, Hades, Tales of Arise
3:10:07-3:27:05 VIDEO GAME CAGE MATCH: Loaded vs Crusader: No Remorse
3:27:45-3:35:11 Outro
NEXT EPISODE
STAGE SELECT: What are some of your favorite character introductions?
VIDEO GAME CAGE MATCH: Super Mario Odyssey vs Assassin's Creed: Odyssey
SUBMIT YOUR COMMENTS BY 8:30 CENTRAL ON 9/3 TO BE ON THE SHOW!
Twitter: @NWPcast
Email: NWPcast@gmail.com
Our theme song "Relax" and interstitial tracks "To the Maxx" and "Moody Grooves" are written and performed by Megan McDuffee.