Nerds Without Pants Episode 209: Nerd Saturday Morning
...you know that Mario used to talk like human being, right?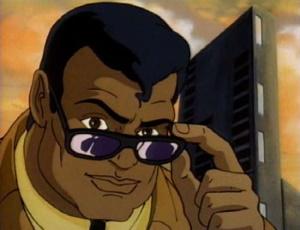 Put on your footie pajamas and pour a bowl of your favorite sugary cereal, because this week the Nerds Without Pants are turning their favorite games into imaginary Saturday morning cartoons! Don't worry, we'll explain what that is if you're a young'un. Angelo joins us for this super fun show, so let's get to it!
00:00 – 00:10:41 Introduction
00:10:51 – 02:10:08 STAGE SELECT: What games would you want to see turned into Saturday morning cartoons?
02:10:19 - 03:28:48 CONSUMPTION JUNCTION: Halo Master Chief Collection, toxic multiplayer people, Minecraft, game music playlists, artbooks, Lost Judgment, Lost Words, The Avengers
03:29:25 – 03:47:58 VIDEO GAME CAGE MATCH: Primal Rage vs Bloody Roar
03:48:07 – 03:53:33 Outro
NEXT EPISODE:
STAGE SELECT: What video game characters or creatures scare you the most? NOTE: They don't have to come from horror games!
VIDEO GAME CAGE MATCH: Resident Evil 4 vs Dead Space 2
SUBMIT YOUR COMMENTS BY 8:30 CENTRAL ON 10/22 TO BE ON THE SHOW!
Twitter: @NWPcast
Email: NWPcast@gmail.com
Our theme song "Relax" and interstitial tracks "To the Maxx" and "Moody Grooves" are written and performed by Megan McDuffee.