Nerds Without Pants Episode 210: Parakeet Prison
Time to get out into the old open country.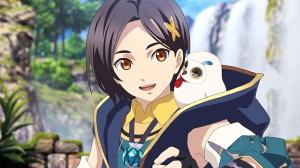 Welcome back to a very chill episode of Nerds Without Pants! As we gear up for our annual Halloween Havoc episode, we got together for an all Consumption-Junction edition of the show. Even though we didn't cover very many games we still had plenty to talk about, but you probably could have guessed that already.
There really isn't a lot to write about in these show notes. Justin is in love with Tales of Arise and falling out of love with Lost Judgment. Julian came to an epiphany regarding something he really didn't want to talk about. And of course we somehow end up talking about a terrible piece of shovelware longer than anything else in the episode. Enjoy?
NEXT EPISODE:
STAGE SELECT: What video game characters or creatures scare you the most? NOTE: They don't have to come from horror games!
VIDEO GAME CAGE MATCH: Resident Evil 4 vs Dead Space 2
SUBMIT YOUR COMMENTS BY 8:30 CENTRAL ON 10/22 TO BE ON THE SHOW!
Twitter: @NWPcast
Email: NWPcast@gmail.com
Our theme song "Relax" and interstitial tracks "To the Maxx" and "Moody Grooves" are written and performed by Megan McDuffee.