Nerds Without Pants Episode 212: The Coolest Buttons to Button
That's a good button.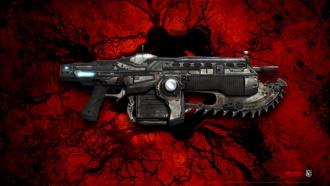 Welcome to another banger of an episode of Nerds Without Pants! We hope this episode pushes all of your buttons, because that's the topic of the day: BUTTONS! It will make sense when you listen to it, we promise. We also cover a handful of recent releases, and Serious Sam steps into the cage with Turok Evolution!
00:00 - 07:06 Introduction
07:16 – 01:25:13 STAGE SELECT: What are some of your favorite buttons in gaming?
01:25:22 - 03:08:32 CONSUMPTION JUNCTION: Tales of Arise, Inscryption, Wilder Myth, Alan Wake Remastered, Corpse Party (PS4), Guardians of the Galaxy, Julian's Persona 5 Royal check-in
03:09:08 – 03:26:08 VIDEO GAME CAGE MATCH: Serious Sam vs Turok Evolution
03:26:17 – 03:37:59 Outro
NEXT EPISODE:
STAGE SELECT: What are the video game worlds you would like to live in the most, and where would your home be?
VIDEO GAME CAGE MATCH: Final Fantasy XV vs Dragon Quest XI
SUBMIT YOUR COMMENTS BY 8:30 CENTRAL ON 11/19 TO BE ON THE SHOW!
Twitter: @NWPcast
Email: NWPcast@gmail.com
Our theme song "Relax" and interstitial tracks "To the Maxx" and "Moody Grooves" are written and performed by Megan McDuffee.