Nerds Without Pants Episode 215: State of the Generation 2021
Damn you, John Popper!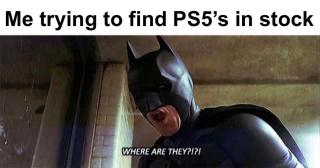 The last Nerds Without Pants of the year is our annual State of the Generation episode, and we have a lot to say about the new consoles, where they may be going, and also highlight a ton of the biggest stories in gaming from 2021. Check the timestamps to skip ahead if we are covering a story you don't care about. We'll see you in 2022!
09:41 Being early console adopters
29:43 Unreal 5 and the Matrix experience
45:55 Should you buy a PS5 or Xbox Series console right now?
52:36 The terrible interfaces on both consoles
58:08 News of the year: Covid delays
1:11:16 The supply chain issues and the effect on this generation
1:17:04 No one cares about the Switch OLED version
1:21:08 A surprisingly long VR discussion
1:35:26 The continued fall of Activision Blizzard
1:52:27 The rise of Final Fantasy XIV
2:05:39 The NFTs are coming! The NFTs are coming!
2:18:49 Character likeness rights and the future of games
2:34:07 The art of creating remastered games
2:47:06 The games we're looking forward to in 2022
NEXT EPISODE: NOTHING! But if you want us to do a mailbag special during our hiatus feel free to send your emails and voicemails to NWPcast@gmail.com. If we get enough we'll do a thingy.
Twitter: @NWPcast
Email: NWPcast@gmail.com
Our theme song "Relax" and interstitial tracks "To the Maxx" and "Moody Grooves" are written and performed by Megan McDuffee.