Nerds Without Pants Episode 218: Fair and Biased: The Justin Hamm Story
Get in the banana boat!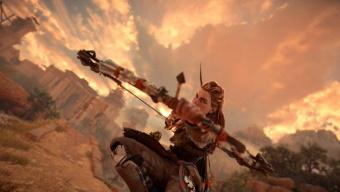 Welcome back to Nerds Without Pants! This week, we hop onto our Email Banana Boat and read your emails! We also talk a lot about games! It's…you know…a podcast.
00:00 – 12:47 Birthstone Talk, with NBA all-star Carmelo Anthony
15:04 – 32:38 VIDEO GAME CAGE MATCH CHAMPIONSHIP TOURNAMENT: Area 51 vs Dragon Quest XI
35:39 – 2:31:27 EMAIL BANANA BOAT: We answer your emails!
2:31:53 - 3:59:00 CONSUMPTION JUNCTION: Closing thoughts on Persona 5 Royal, worries about Triangle Strategy, Sifu, Horizon: Forbidden West, Cyberpunk 2077, Phantom Train!
3:59:36 – 4:09:05 VIDEO GAME CAGE MATCH CHAMPIONSHIP TOURNAMENT: Primal Rage vs Super Mario Odyssey
4:14:21 – 4:47:25 SPOILER CHAT: Persona 5 Royal
NEXT EPISODE:
The NWP Video Game Cage Match Championship Tournament continues:
Opening match: Super Mario Bros. vs Crusader: No Remorse
Closing match: Chex Quest vs Castlevania 64
SUBMIT YOUR CAGE MATCH PICKS BY 8:30 CENTRAL ON 3/11 TO BE ON THE SHOW!
Twitter: @NWPcast
Email: NWPcast@gmail.com
Our theme song "Relax" and interstitial tracks "To the Maxx" and "Moody Grooves" are written and performed by Megan McDuffee.