Nerds Without Pants Episode 219: We're Comin' At Ya!
Pro tip: never let Justin DJ your wedding.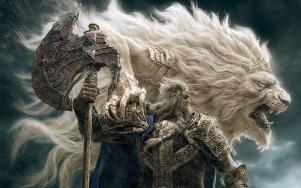 Well howdy, partner! Nerds Without Pants is back, and Mike Fallek as back. So you know what that means: a massively meandering show that loses control almost immediately. Enjoy! Also, why did I start this by typing "howdy, partner"?
00:00 – 11:25 Stamps
12:04 – 53:21 VIDEO GAME CAGE MATCH TOURNAMENT BOUT: Super Mario Bros. vs Crusader: No Remorse
59:33 – 1:35:59 Horizon: Forbidden West, modern sci-fi
1:35:59 – 2:32:11 Cyberpunk 2077, Justin is a Time Lord confirmed, the pros and cons of early console adoption
2:32:43 – 3:08:27 Elden Ring
3:08:27 – 3:43:10 WWE 2K22, wrestlers are the worst actors, or are they the BEST actors?
3:43:55 – 4:10:01 The pitfalls of current day collecting and "always online" games when they go offline
4:10:01 – 4:51:11 Mike Fallek has some…opinions on Mass Effect 2
4:51:47 – 5:00:57 VIDEO GAME CAGE MATCH TOURNAMENT BOUT: Chex Quest vs Castlevania 64
5:01:05 – 5:11:15 Outro and outtakes
NEXT EPISODE:
The Video Game Cage Match Championship Tournament continues!
Opening match: Chrono Cross vs Dead Space
Closing match: Area 51 vs Super Mario Odyssey
SUBMIT YOUR COMMENTS BY 8:30 CENTRAL ON 3/25 TO BE ON THE SHOW!
Twitter: @NWPcast
Email: NWPcast@gmail.com
Our theme song "Relax" and interstitial tracks "To the Maxx" and "Moody Grooves" are written and performed by Megan McDuffee.