Nerds Without Pants Episode 220: We Don't Have a Good Name For This
Oh, Kenneth.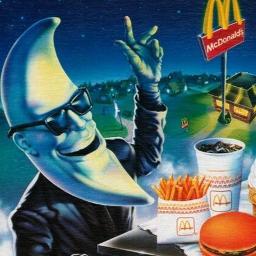 Welcome back to Nerds Without Pants! We don't have anything new to talk about when it comes to what we've played, but Justin rises to the challenge by debuting not one, but two new segments. We also begin the semi-finals of the Video Game Cage Match championship tournament. Spread it on!
00:00 – 11:54 The McDonald's moon man
11:54 – 20:36 Video Game Cage Match Tournament Bout: Chrono Cross vs Dead Space 2
20:36 – 42:51 Elden Ring
42:51 – 1:01:33 WWE 2K22
1:01:33 – 1:14:05 NWPerdy (I don't have a good name for this)
1:14:05 – 1:51:27 Stranger of Paradise: Final Fantasy Origin, what even is an RPG?, what FF VII Remake 2 SHOULD be
1:51:27 – 1:57:53 Julian recommends Neebs Gaming Subnautica series, watching let's plays
1:57:53 – 2:25:48 Video games are too damn long, Horizon: Forbidden West
2:25:48 – 2:32:37 When Justin was a young boy
2:33:17 – 2:41:21 Video Game Cage Match Tournament Bout: Area 51 vs Super Mario Odyssey
2:41:30 – 2:48:22 Outro
NEXT EPISODE:
The Video Game Cage Match Championship Tournament continues:
Opening match: Super Mario Bros. vs Tetris
Closing match: Chex Quest vs Mario Golf
SUBMIT YOUR COMMENTS BY 8:30 CENTRAL ON 4/8 TO BE ON THE SHOW!
Twitter: @NWPcast
Email: NWPcast@gmail.com
Our theme song "Relax" and interstitial tracks "To the Maxx" and "Moody Grooves" are written and performed by Megan McDuffee.