Nerds Without Pants Episode 221: We Don't Talk About SOPFFO
No, no, no.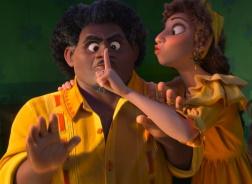 Welcome back to Nerds Without Pants! We're coming in a bit late this, time, because Julian got real dang sick after we recorded. Thankfully you won't notice that in the episode, and it's a pretty good one, even if we didn't have much new to say this week.
No time for the usual show notes, but we complete the semifinals of the Nerds Without Pants Video Game Cage Match championship tournament, get some more Elden Ring, talk some new games in Norco and A Memoir Blue, and then we talk some SOPFFO (Stranger of Paradise: Final Fantasy Origin). If you want to hear even more on that, check out Julian on the latest episode of the Mage Cast!
NEXT EPISODE:
THE VIDEO GAME CAGE MATCH CHAMPIONSHIP TOURNAMENT FINALS COMMENCE!
Opening match: Chrono Cross vs Super Mario Odyssey
Closing match: Tetris vs Chex Quest
SUBMIT YOUR COMMENTS BY 8:30 CENTRAL ON 4/22 TO BE ON THE SHOW!
Mage Cast episode 76: Ted Sephiroth: https://www.podchaser.com/podcasts/mage-cast-715050/episodes/076-ted-sephiroth-stranger-of-133406074
Twitter: @NWPcast
Email: NWPcast@gmail.com
Our theme song "Relax" and interstitial tracks "To the Maxx" and "Moody Grooves" are written and performed by Megan McDuffee.