Nerds Without Pants Episode 224: Maximum Feet
Japanese military high school, or Japanese murder high school. Choose!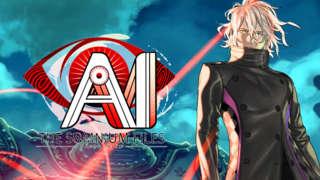 Welcome to the return of Stage Select on Nerds Without Pants! After the dust has settled on the Video Game Cage Match Championship Tournament it's time to get back to the old show format with a new focus on our lovely listeners. To that end we are joined by long time listener, first time guest Xavier Kreiger to talk about all sorts of dumb stuff. Let's go!
00:00 – 05:24 Inventions
05:40 – 3:07:42 STAGE SELECT: Listener AMA
3:07:54 – 4:36:34 CONSUMPTION JUNCTION: Trails of Cold Steel, Kirby and the Forgotten World, Something is Killing the Children, Danganronpa 2, AI: The Somnium Files, Eiyuden Chronicles: Rising, Citizen Sleeper
4:37:14 – 4:50:48 VIDEO GAME CAGE MATCH CHAMPIONSHIP MATCH: Quest 64 (challenger) Chrono Cross (champion)
4:50:57 – 4:57:53 Outro and outtakes
NEXT EPISODE:
STAGE SELECT: Tell us a piece of video game music that ROCKS (bonus if you can headbang to it). Note: You can submit more than one song, but we'll only be playing the first one.
VIDEO GAME CAGE MATCH: Okage: Shadow King vs Unlimited SaGa
SUBMIT YOUR COMMENTS BY 8:30 CENTRAL ON 6/3 TO BE ON THE SHOW!
Twitter: @NWPcast
Email: NWPcast@gmail.com
Our theme song "Relax" and interstitial tracks "To the Maxx" and "Moody Grooves" are written and performed by Megan McDuffee.