Nerds Without Pants Episode 229: Little Idiots
It's a kitty!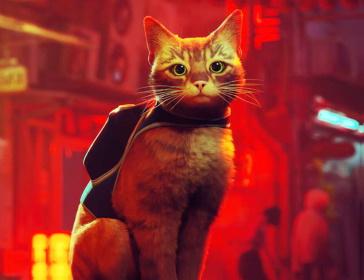 Hey there! It's another episode of Nerds Without Pants. Like ten of you are really happy. This one is coming in hot because Julian is a lazy piece of crap, so no time for detailed notes. We talk about our favorite cameos in video games, Stray, Titanfall 2, and more.
STAGE SELECT: Favorite cameos and guest spots in games
CONSUMPTION JUNCTION: As Dusk Falls, Stray, Titanfall 2, Danganronpa 2, we look at what (if anything) is coming out for the rest of the year
VIDEO GAME CAGE MATCH: Syphon Filter vs Driver 2
NEXT EPISODE:
STAGE SELECT: What are some video game hills you would die on?
VIDEO GAME CAGE MATCH: Plumbers Wear Ties vs Quest 64
SUBMIT YOUR COMMENTS BY 7:30 CENTRAL ON 8/12 TO BE ON THE SHOW!
Twitter: @NWPcast
Email: NWPcast@gmail.com
Our theme song "Relax" and interstitial tracks "To the Maxx" and "Moody Grooves" are written and performed by Megan McDuffee.