Nerds Without Pants Episode 231: Game Shark...Tank
We are very serious, very powerful business type people.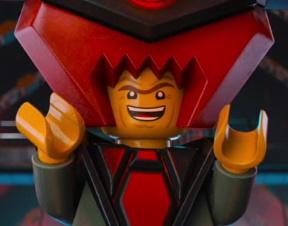 Well hello there! I don't like to toot our own horn too often, but this may be the best episode of Nerds Without Pants of the year. Is Stage Select a banger? Not even close. Is Video Game Cage Match one for the record books? Fraid not. But Consumption Junction is a blast, and hopefully you think so, too!
00:00 – 12:57 Justin's OC
13:08 – 1:36:25 STAGE SELECT: Game Shark…Tank
1:36:35 – 3:51:02 CONSUMPTION JUNCTION: Live A Live, Wasteland 3, Shadowrun, Midnight Fight Express, Cursed to Golf, Cult of the Lamb, We Are OFK, Saints Row, Ghostwire Tokyo
3:51:40 – 4:05:27 VIDEO GAME CAGE MATCH: The Colonel's Bequest vs I Love You, Colonel Sanders!
4:05:36 – 4:13:25 Outro
NEXT EPISODE:
STAGE SELECT: "Call in" with your video game song dedication! (No licensed music, please)
VIDEO GAME CAGE MATCH: Dynasty Warriors 9 vs Earth Defense Force 4
SUBMIT YOUR COMMENTS BY 7:30 CENTRAL ON 9/9 TO BE ON THE SHOW!
Twitter: @NWPcast
Email: NWPcast@gmail.com
Our theme song "Relax" and interstitial tracks "To the Maxx" and "Moody Grooves" are written and performed by Megan McDuffee.