Nerds Without Pants Episode 239: State of the Generation 2022
I'll just have a little bit of pud, mate.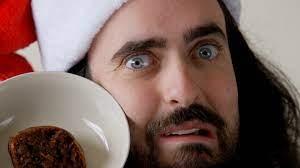 Well, here we are. It's the final episode of Nerds Without Pants for 2022. It sure has been a year that happened, with things and events and…I'm already pretty checked out, to be honest.
This is our annual State of the Generation episode, which begins as always with us talking about how we feel about the current console generation and our machines in general. Then we discuss some of the biggest news stories of the year before wrapping up with a look at the games we're most excited to play in 2023. Also, Super Mario Odyssey challenges Chrono Cross for the NWPWF Heavyweight Championship in a steel cage match!
See you on the other side, listeners. We love and appreciate you all!
Twitter: @NWPcast
Email: NWPcast@gmail.com
Our theme song "Relax" and interstitial tracks "To the Maxx" and "Moody Grooves" are written and performed by Megan McDuffee.