Nerds Without Pants Episode 245: Justin's Stream of Consciousness
Or: Julian's a little messed up in the head, ain't he?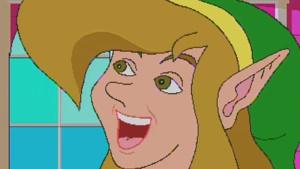 Fantastic guests make for fantastic shows, so for this episode of Nerds Without Pants we are joined once again by Bill Tucker of A Gamer Looks at 40. He's here to not judge as we let our vicious side out and talk about video game baddies we LOVE killing. Over. And over. And over again. Oh, and Justin gets very creative in Video Game Cage Match. Enjoy!
00:00 – 13:27 Poetry
13:37 – 1:44:34 STAGE SELECT: What video game baddies do you love killing again and again?
1:44:43 – 3:02:30 CONSUMPTION JUNCTION: Making A Gamer Looks at 40, Doom 2016, Cocaine Bear, Justin's dark path in WWE 2K23, Drums Rock, Kayak VR Mirage, Diablo IV's open beta
3:03:08 – 3:23:18 VIDEO GAME CAGE MATCH: Punky Skunk vs Easter Bunny's Big Day
3:23:28 – 3:34:00 Outro
A Gamer Looks at 40: https://linktr.ee/agamerlooksat40
NEXT WEEK: HEADLINES!
IN TWO WEEKS:
STAGE SELECT: What are some of your favorite video game demos?
VIDEO GAME CAGE MATCH: Super Mario Sunshine vs Dead or Alive Xtreme Beach Volleyball
SUBMIT YOUR COMMENTS BY 7:30 CENTRAL ON 4/7 TO BE ON THE SHOW!
Twitter: @NWPcast
Email: NWPcast@gmail.com
Our theme song "Relax" and interstitial tracks "To the Maxx" and "Moody Grooves" are written and performed by Megan McDuffee.