Nerds Without Pants Episode 251: In Samus We Trust...I Guess.
Julian will never understand you.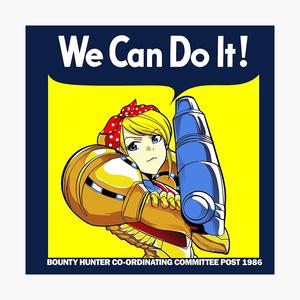 Welcome back to Nerds Without Pants! This week, we shout out some of our favorite women in games, be they characters, developers, content creators, and more. Then we talk about a couple bad games and a couple better games before pitting Zelda against Dragon Quest in a cage match.
00:00 – 07:46 Julian's bad mood
07:56 – 2:04:01 STAGE SELECT: Favorite women in video games
2:04:10 – 3:10:39 CONSUMPTION JUNCTION: The Last Case of Benedict Fox, not playing Redfall, LARPing in Vampire: The Masquerade, Final Fantasy II Pixel Remaster, Final Fantasy III Pixel Remaster
3:11:16 – 3:31:27 VIDEO GAME CAGE MATCH: The Legend of Zelda: Breath of the Wild vs Dragon Quest XI
3:31:36 – 3:41:13 Outro and outtakes
NEXT EPISODE: HEADLINES!
IN TWO WEEKS:
STAGE SELECT: We're deliberating Game of the Year for 1998! Give us your nominations and let us know why you think they belong in the discussion. We will whittle down the nominations to 5 games, and then put them in an ordered list based on your input and our bias.
VIDEO GAME CAGE MATCH: Shaq Fu vs Kobe Bryant in NBA Courtside
SUBMIT YOUR COMMENTS BY 7:30 CENTRAL ON 5/19 TO BE ON THE SHOW!
Twitter: @NWPcast
Email: NWPcast@gmail.com
Our theme song "Relax" and interstitial tracks "To the Maxx" and "Moody Grooves" are written and performed by Megan McDuffee.