Nerds Without Pants Episode 253: Shaq Owns Some Weird S---!
If Giant Bomb won't deliberate, we sure as hell will!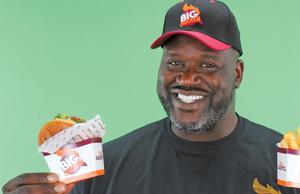 Welcome to a wacky episode of Nerds Without Pants! In this episode, we decide the 1998 GotY list because, well…why not? Then we talk a whole mess of games before pitting Shaq vs Kobe in the steel cage!
00:00 – 15:20 Fast food
15:32 – 2:49:17 STAGE SELECT: 1998 Game of the Year Deliberations
2:49:28 – 4:02:58 CONSUMPTION JUNCTION: Tears of the Kingdom, Diablo IV Server Slam, Age of Wonders IV, Binary Domain, SF 6 beta
4:03:37 – 4:18:50 VIDEO GAME CAGE MATCH: Shaq Fu vs Kobe Bryant in NBA Courtside
4:18:58 – 4:28:06 Outro and outtakes
NEXT EPISODE: Headlines!
IN TWO WEEKS:
STAGE SELECT: Give us your idea for a sequel or a spinoff to an existing game series
VIDEO GAME CAGE MATCH: NASCAR Heat vs Winter Heat
SUBMIT YOUR COMMENTS BY 7:30 CENTRAL ON 6/2!
Giant Bomb GotY 2013 Theme by Andrew Allen
Twitter: @NWPcast
Email: NWPcast@gmail.com
Our theme song "Relax" and interstitial tracks "To the Maxx" and "Moody Grooves" are written and performed by Megan McDuffee.