PB & Jason Issue 65: Super Mario 3D Bland
See what I did there?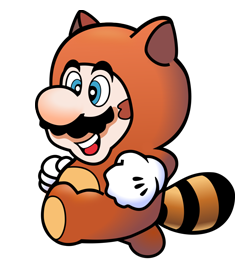 This week's PB & Jason revolves mainly around Mario! That's right, I've gotten my hands on Super Mario 3D Land now that it has released stateside, and I've been playing it like crazy. What do I think? The title of this issue is a hint, but you'll be able to find all the details inside the podcast! Don't worry, though, issue 65 has more than just Mario inside. Click through to find the podcast and see the other topics of discussion!
In this PB & Jason, I talk about a few multiplayer platforming titles released in this year and the last. Which ones? The ones where the multiplayer doesn't really work. Which games made the list? Donkey Kong Country Returns, Rayman Origins, and Ratchet & Clank: All4One. I go into a little more detail about why they don't work inside, so if you're curious to hear about it, be sure to listen!
Other topics this week include Penny-Arcade's Super Mario 3D Land and Skyward Sword comics, the question of whether or not I should become an owner of a Playstation Vita, and the tenth anniversary of a few consoles! Be sure to listen and subscribe to get all the PB & J goodness every week!

#Incredible #amazing #super #fantastic #marvelous #spectacular #invincible #stupendous #astonishing #ultimate