Nintendo Download - 05/30/2011
Fast - Racing League arrives on WiiWare, while Super Adventure Island hits the Virtual Console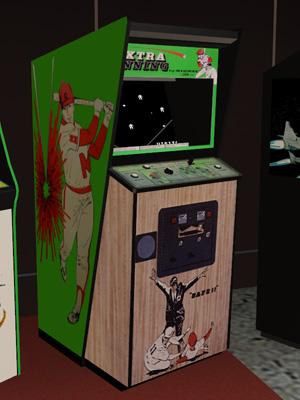 This week's Nintendo Download brings the brand new title Fast - Racing League from Shin'en Multimedia, known for their work on the Nanostray series from the DS and the well-received Jett Rocket WiiWare title. The racing game is in the vein of the F-Zero and Wipeout series from Nintendo and Sony respectively and is available for 1,000 Wii Points ($10). Bit.Trip Void is this week's featured demo and third entry in the now complete Bit.Trip series.
On Virtual Console, players can now grab Super Adventure Island, originally released on the SNES. Master Higgins adventure requires him to restore peace to uncharted island once again. Players can grab the title now for 800 Wii Points ($8).
The last three titles of the week are available for DSiWare. The first two each cost 800 Nintendo DSi Points ($8). B Team - Episode 1: Dust & Steel and House M.D. - Globetrotting, with the last, Valet Parking 1989, costing 500 Nintendo DSi Points ($5). All three of the titles are available now via the Nintendo DSi Shop.