Gears of War 3's First DLC Unveiled
New Characters, Maps and Upgrades in the Horde Command Pack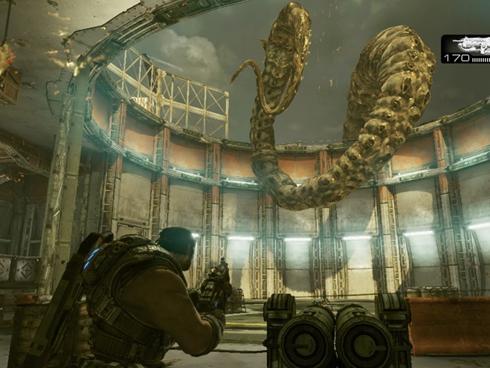 The first in at least four DLC packs has been revealed. The Horde Command Pack will be released for Gears of War 3 on November 1, 2011 and will be free for those who bought the Season Pass. Separately, it'll cost 800 Microsoft Points or $10. The Season Pass is still available and it costs $30. It will give players the first four DLC packs for the game for free once they're released.
The Horde Command Pack will include three new maps, three new playable characters, new Horde fortification upgrades, two new weapon skins and 250 points worth of additional Achievements. The first map is in the Jacinto Medical Plaza and is called Blood Drive. The second, Azura, is on a former island resort. The last is Rustlung. It's on the decks of an old battleship and features the Silverback mech suit.
The new fortifications are Command Center (which allows you to call in sniper teams, and mortar and Hammer of Dawn strikes), Decoy Upgrade (turns them into a fighting Onyx Guard Bot), a fire bolt sentry upgrade, and Silverback Upgrade (which adds rockets and repair cost reductions). The weapon skins are called Team Plasma and Jungle Camo. Finally, the new playable characters are Onyx Guard, Big Rig Dizzy, and Bernie.