Battlefield to Allow High Res Install
Both the PS3 and 360 versions will allow for a voluntary install to run higher res graphics.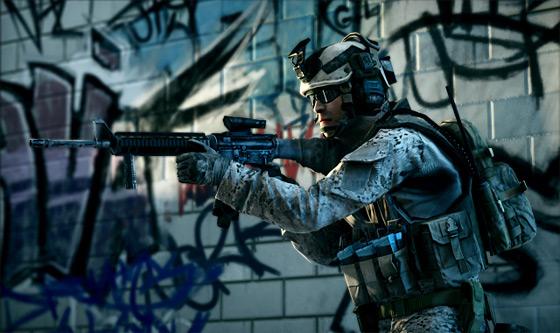 While speaking with GamerZines, DICE's Patrick Liu indicated that Battlefield 3 would allow players to install a high res package that will make the game look much better on the Xbox 360.
"There's a voluntary install on the 360," Liu said to GamerZines. "I think Rage did it as well, where you can install content to stream higher res textures. We're pushing that technology to the limit, and compared to our competitors, I would argue that we're the best looking game."
While Liu only indicated that the Xbox version of the game would include this voluntary download, a spokesman for EA later confirmed that the PlayStation 3 version would also include the install.
"The PS3 version requires the same install but it's all on the one blu-ray disk."
There was no mention on what the size the install would be or if it will contain anything beyond the high res package.
Battlefield is set for release October 25, 2011 on the Xbox 360, PlayStation 3 and PC.