Chilean PS3 Ads Fake
The latest controversial ads from Sony, actually aren't from Sony at all.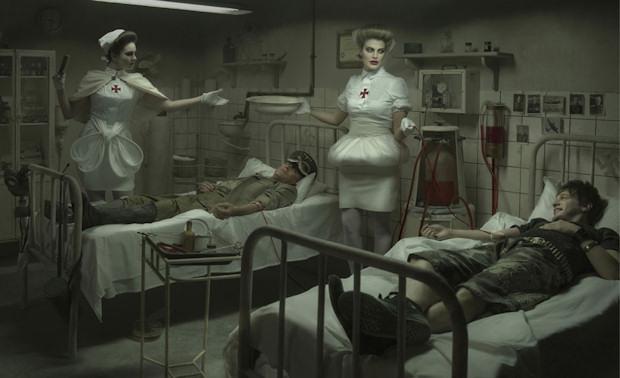 This generation Sony has been known to have some bizarre and controversial ads. As such, when the latest one sprung up depicting a gamer giving blood to a Nazi soldier, there was little question of its truth.
As it turns out, the ad is a fake. The Chilean group that produced it issued the following statement:
This creative design did not involve and was never approved by Sony Computer Entertainment or Sony. This "mock campaign" was developed by BBDO Chile staff and was submitted to various creative competitions/festivals without prior notification or approval from SCE/Sony, and it is not representative of the views or advertising policies of SCE/Sony. BBDO Chile apologizes for using this creative concept without authorization or prior approval, and for its misrepresentation of the PlayStation brand and its values.
Cristián Lehuedé B.
Presidente Ejecutivo
BBDO Chile